Metal Fabricator/Boiler Maker
Horsley Park
Published: 03.11.2022
published till: 31.03.2023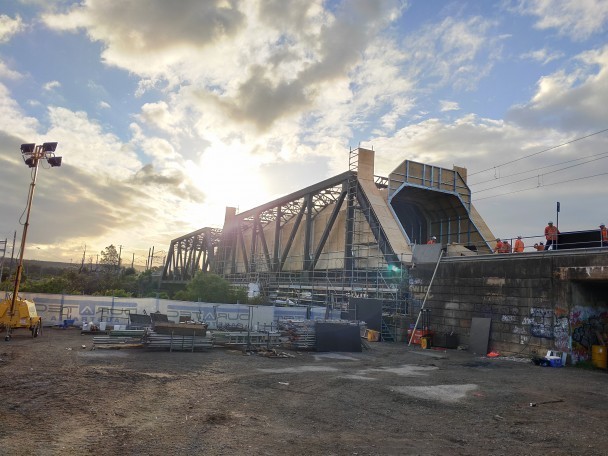 Metal Fabricator/Boiler Maker
Founded in 1991 RKR Engineering provides comprehensive project engineering, metal fabrication and site installation services as well as rail equipment sales and hire. As specialists in the field of design, fabrication and installation of steelwork we have repeat clients within the infrastructure, construction and process industries.

As part of the Rhomberg Sersa Rail Group of companies, RKR Engineering is more than a steel fabricator. At RKR we have our own qualified engineers and project managers to ensure our services are not only completed within budget but also on time with an emphasis and commitment to a safe, practical and certified result.

We are seeking applications from suitably qualified and experienced Boilermaker for local projects in NSW. Who are able to work independently and be trusted to perform at a high level of tradesmanship.

Join our rapidly expanding company on the ground-floor, as we continue to expand in line with our strategic growth plans. This role balances between the workshop and rail construction space, with some weekend overtime work.
Duties & Responsibilities:
Responsibilities
Plan and undertake a wide variety of metal fabrication and/or machining and fitting activities in our workshop and on site.
Read, understand and implement information given on drawings and in documents.
Contribute to and maintain the companies high WH&S and proven Q.M standards.
Ability to work with and supervise others.

Objectives
To implement in the workshop and on sites, mechanical fitting and boiler making projects on time and under budget.
To provide general trade support to the project management team.
To contribute to advancing the company.
Actively participate in quality, safety and environmental compliance activities.
Drive a safety-first workplace culture, which promotes and enhances the RSAFE value.

Requirements:
Competencies - Essential
Trade Certificate/Diploma
Drivers licence
White Card

Competencies – Desirable
High Risk Work Licence (LF, WP, CV, C2, C6, DG)
Track Machine Operator (TMO)
Electrical Spotter
Truck Licence (MR, HR, HC)
RIW Card
Work Safely at Heights
In return RKR offers a competitive salary, excellent work life balance options and ongoing learning and development. We offer the right candidate an open opportunity to advance their career and professional aspirations within our business supported by a fantastic team culture and values.