Track Machine Operator Maintainer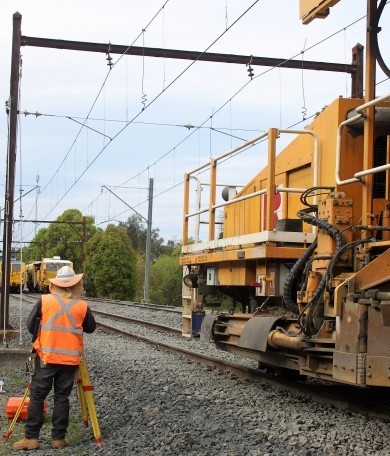 Track Machine Operator/Maintainer
Rhomberg Rail Australia is the Australia operating division of the Austrian-based Rhomberg Sersa Rail Group. We are a leading rail track design, construction and maintenance specialist, providing for the life cycle of today's rail networks through a complete range of innovative, mechanised rail construction and maintenance process solutions.

To provide the high quality outcomes that our clients expect, Rhomberg Rail Australia must employ suitably skilled machine maintainers and operators. Rhomberg Rail Australia uses an operator-maintainer model where by the same crew members operate and maintain the machines.



Duties & Responsibilities:
Rhomberg Rail Australia requires staff with either an electrical or mechanical trade and/or safe working qualifications. The operator-maintainer will be required to, among other things:
Undertake all facets of machine maintenance
Complete various courses to achieve machine operators qualifications
Learn and or undertake safe working duties
Learn and or undertake machine driving duties
Operate machines or measure track as required to provide services to Rhomberg Rail Australia's customers
Work both independently and as a part of a team to achieve the above tasks
Delivery safe machine transfers in client networks.
Responsibilities:
In addition to delivering the above elements, it will also be necessary to monitor and report on the maintenance and repair work on the machines. This will include:
Providing regular reports on machine condition
Recording and reporting all repairs undertaken to the maintenance supervisors
Record track geometry as required.
Requirements:
Preferred:
be able to demonstrate an intricate knowledge of the working of this type of machine
have prior experience of resurfacing machine operations and maintenance to demonstrate an intricate knowledge of the working of this type of machine
Mandatory:
Excellent both written and verbal communication skills;
Competent in Microsoft Office Suite;
Electrical or mechanical trade certificate and/or safe working qualifications
CAT 1 medical.
In return Rhomberg Rail offers a competitive salary, excellent work life balance options and ongoing learning and development. We offer the right candidate an open opportunity to advance their career and professional aspirations within our business supported by a fantastic team culture and values.